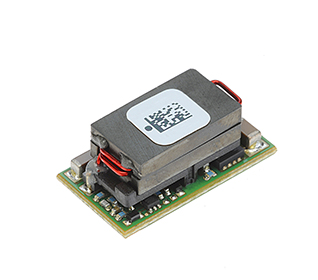 Benefits
Wide input range of 9-36VDC.
Programmable Vout range of 3-18V.
Remote enable.
Overcurrent/overtemperature protection.
Auto-limit optimized power for the small package size.
Small size - 20.3 x 11.4 x 8.5 mm (0.80 x 0.45 x 0.34 in).
2.5-5.0A output current - no derating.
Tunable Loop optimized dynamic response.
Proven technology.
Faster time-to-market.
Design assistance.
A compact solution.
End-to-end solutions.
Total Efficiency technology.
| power modules | input range | vout | iout | efficiency | Check Inventory | power module wizard |
| --- | --- | --- | --- | --- | --- | --- |
| APXW003 | 12 or 24V (9-36Vin) | 3 - 18 V (programmable) | 1.5 - 3.0A | 97% | Check stock | Use the Tool |
| APXW005 | 12 or 24V (9-36Vin) | 3 - 18 V (programmable) | 2.5 - 5.0A | 96% | Check stock | Use the Tool |
| APXW012 | 12 or 24V (9-36Vin) | 3 - 18 V (programmable) | 6.0 - 12.0A | 97% | Check stock | Use the Tool |